David Kent, the Founder of VotePlusPlus
has submitted his candidacy for
the office of City Councilmember     
City of Isleton, CA  USA
For the election dated
November 8, 2022
"Motivation to Serve, Talent to Lead"
~Scroll down to see the Candidate Statement, why I am running and more about VotePlusPlus~
Candidate Statement
To the Citizens of Isleton:
I care more about serving than winning.
This means listening to citizens and coming up with the big, bright ideas that solve problems. It means not burdening you to do my job but reading my oath of office and serving accordingly. It means winning your continual approval and not minding having 800 bosses.
Diversity is necessary because the more diverse the decision-makers, the more likely it is to hear opposing ideas and brainstorm. I don't like factions because they interfere. I intend to show respect for all city officials and citizens.
You deserve to be effectively represented. Your quality of life can be improved by the means the City of Isleton has available so you can concentrate on raising your families and promoting your businesses, with the knowledge that the people who are supposed to be watching your back actually are.
I am not an egomaniac. I am supremely confident in my desire that the outcome be successful for you, the voters. I am not going to fight with anybody to win a popularity contest.
If you want this kind of leadership you can make it happen.
If you want something else, you can go another way.
~scroll down for more about why I am running and future election reform~
Why am I running for City Council?
A council member I admire asked me to run. When a friend taps me on the shoulder and asks for something I am inclined to consider it. Plus, I have big ideas about worldwide reform that will help increase the level of representation and service offered by government. So, why not put these benefits into practice in my local community? As explained in my candidate statement my only concern is for a positive outcome and increased confidence in city government for all the citizens of Isleton, CA.

A vision for future election and leadership reform


Hello Everybody,
So, what is a Teklection? It has nothing to do with "get out the vote". You might be wasting your time under the present circumstances if you decide to "get out". We want you to be properly represented by those privileged to do so, and for them to be genuinely supported by you as a result. 
What a world that would be!
A Teklection can start working for everyone, right now.
It can be localized to your community, and is compatible with our current electoral processes
Here's how:
We'll survey you and your leadership candidates, asking nonjudgmental questions about your preferences – both generally and related to your area. You may also submit yourself as a candidate for a particular post. We'll recommend a governmental structure and assign the available candidates so as to best represent you and your community. We'll publish this information so you can compare the ideal with how the actual election turned out. Either way, you might be surprised. Someday, maybe this will actually decide it.
By the way, this will be helpful to leadership as well. If they can improve your confidence and participation, their jobs will be easier and they'll be able to make a difference.
Non Provisional Patent Pending
Lack of accurate information contained in a winner-take-all vote is the problem. Let's get real!
VotePlusPlus is a modern online solution that improves the quality of representational government and overcomes the limitations of our current electoral process

Participation
Teklections begin and end with participation from everyone involved. Anyone motivated to lead and anyone motivated to vote will be enthusiastic about participating. This is where we ask you to speak and express yourself in ways that are convenient and inspiring.
You will see who the candidates are and where they fit into the leadership structure. That view might be highly detailed and flexible, or minimal and fixed. Just knowing what will happen prepares everyone's expectations.

Selection
Teklections use modern technology to accumulate results and make recommendations. These recommendations can be made public and reported back to the respondents – that's all up to the sponsor. The system's recommendations may or may not be accepted by the sponsor but the chances are, no matter what degree of final acceptance, that general awareness will make a substantial difference.
If the sponsor is inclined to trust the system then the final leadership structure, candidate roster and initial set of policies start off "just right" for the situation, which makes for more effective government that is more likely to stay the course.
Using the system to officially ratify an election is an optional last step, conducted for the sake of cost-savings, modernization, fairness and to capitalize on the positive momentum.

Advancement
As the world views the results of Teklections from all over the globe, in small communities to superpower nations, trends, ideologies, policies and economics are revealed that could positively contribute to worldwide stability and achievment. The publishing of such information is the sponsor's choice, but there is a competitive advantage for many to reveal their successes (and we all win).
By elevating this level of affinity between individuals and their communities through Teklections, the totality makes the world a more connected and informative place to live.
Testimonials
We are a bunch of volunteers and opening a new scheme in our community. Your web site provided us with useful information to work on. You've done a formidable process and our whole community might be grateful to you.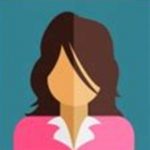 I have learned some good stuff here. Definitely worth bookmarking for revisiting...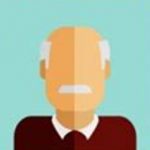 Very rapidly this site will be famous amid all blogging visitors, due to its pleasant articles.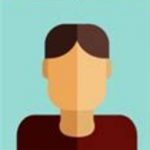 Admiring the dedication you put into your website and detailed information you provide. It's nice to come across a blog every once in a while that isn't the same outdated rehashed information. Fantastic read! I've saved your site and I'm adding your RSS feeds to my Google account.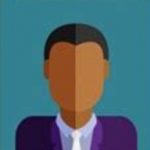 Best view I have ever seen!